Working...

El Club de Español
Welcome to Spanish Club!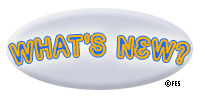 Spanish Club Meeting!
Wednesday , September 14th, during lunch in the former Drama room (turn at the pop machines)
Bring your lunch and $5.00 dues
Bring your tshirt designs, the winning designer gets a free shirt!
We will also elect officers. These students should be people interested in promoting Hispanic Culture and the Spanish language, and have TIME to volunteer.
We will elect:
Presidente
vice-presidente
secretario
historiador
Spanish Club Event
Savoring Sister Cities- a Flavorful Cultural Celebration
Wed. Sept. 21, 2011, 6-8 pm
TCC Center for Creativity, 910 S. Boston
Sample the cuisine of 8 Sister Cities, international entertainment, door prizes, featuring Mod's Coffee and Crepes, Margaret's German Restaurant, Siegi's Sausage Factory, Te Kei's, Marshall Brewing Co., Asian Mart, Great Wall Restaurant and more.